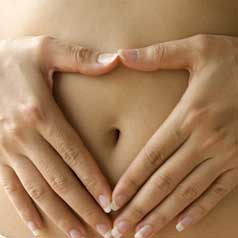 Different factors that we fare in our daily life can have an impact on our overall wellbeing. Aromatouch can help! The specific oils used in combination with human touch provide multiple benefits. Pleasant aromas improve our mood and sense of wellbeing. Each essential oil in Aromatouch technique was selected for its individual aromatic properties. The overall scent of Aromatouch is soothing, light and pleasant to the senses.
Aromatouch technique has amazing healing benefits as well as connecting with another person on an emotional level.
Aromatouch technique uses Certified Pure Therapeutic grade essential oils. Every oil goes thru rigorous testing to ensure it meets all standards of quality.
The technique also uses specific guidelines and application that makes it safe and effective to receive full benefits of essential oils.
The oils used are:
Doterra Balance – Spruce, Ho Wood, Frankincense, Blue Tansy, Blue Chamomile in a base of fractionated Coconut Oil
Dottera On Guard – Wild Orange, Clove Bud, Cinnamon, Eucalyptus and Rosemary
Doterra Aromatouch – Cypress, Peppermint, Marjoram, Basil, Grapefruit, and Lavender
Doterra Deep Blue – Wintergreen, Camphor, Peppermint, Blue Tansy, German Chamomile, Helichrysum, and Osmanthus
Doterra Lavender
Doterra Peppermint
Doterra Tea Tree
Doterra Wild Orange
Aromatouch technique benefits are as follows:
Lymphatic Movement; Creates a sense of calmness; Invigoration, energy and revitalization promoting qualities; Supports healthy immune function and cleansing properties; Promotes tranquility while bringing harmony to the mind and body and balance to the emotions.
Session is $60.00 + GST
Please contact Rose Gawlak @ 780-945-0395 or  rosesremedies@gmail.com to purchase product.